Wealthy Affiliate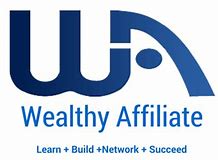 offers Affiliate Marketing Training for $49 per month (or less if you pay annually). You get full access to their complete affiliate marketing training program which includes over 120 video training classes, weekly live training webinars, and a whole lot more. Your first month is only $19.

This Affiliate Marketing Training Course Includes:
Online Entrepreneur Certification (50 Lessons)
Affiliate Bootcamp Training (70 Lessons)
Weekly LIVE Interactive Classes
Over 300 Hours of Expert Education Available Anytime
Gigantic Catalogue of Industry Training
12 Classrooms, Evolving Daily
Your Own Authority Blog at Wealthy Affiliate
Earn Money Creating Your Own Training!

Additional MAJOR Benefits and Bonuses:
WordPress Websites
Website Hosting
Keyword Research Tools Included for Free
Advanced Website Training
Mentoring Community that Cares
For a complete overview of Wealthy Affiliate's Premium Membership, CLICK HERE.

My Experience with Wealthy Affiliate
I've been a Premium Member of Wealthy Affiliate since 2015.  I started with their free starter membership that August, then upgraded to the Premium Membership (the $49/month program) to continue the training.  As a direct result of my training at Wealthy Affiliate, I now own several money-making websites plus two YouTube Channels.
Amazing.
When you realize I started as a complete beginner, you realize it really is amazing.  For more about my story, CLICK HERE.
You won't find a better, more complete affiliate marketing course.  Whether you're a beginner wanting to learn how to start affiliate marketing, or if you are experienced and can jump right in to the more advanced training, I know that Wealthy Affiliate is the place to be. It's the best training, for the best price.  I hope you'll make this your year.  Debra 🙂
Want to save a little on this membership?  Wealthy Affiliate offers a

full year for $495

– that works out to $41.25 per month instead of $49.  🙂