In this video, I'll tell you where I got a fantastic free workshop series that taught me how to think like an entrepreneur.  I came across this just recently, and it's been a game changer for me.  I now have bigger goals, more confidence, and am scaling my business to new heights! It's amazing what thinking like an entrepreneur will do to change your business, and your life.  Enjoy the video!  Debra
TO SIGN UP FOR THE SFM FREE WORKSHOP EMAIL SERIES MENTIONED IN THE VIDEO, CLICK HERE:
http://tidyurl.com/mit7mm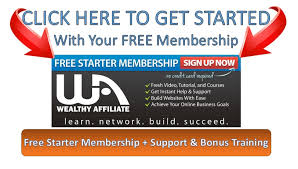 TO READ MY FULL REVIEW OF WEALTHY AFFILIATE, CLICK HERE:
http://workathomeonlineforfree.com/wealthy-affiliate-review-facts-details-and-the-catch
How to Think Like an Entrepreneur
Being successful is more than just owning a successful business, and it's more than just making money.  Being successful means being happy and fulfilled in your life, constantly setting goals and moving forward, expanding and evolving every day toward bigger and better things, and it's also about appreciating and enjoying every step of the journey!
I've always been success-minded and ambitious.  But it was only recently that I realized that, because I'm self-employed and manage my own business, that my mindset is just as important as any other skill I have.  I've recently realized that spending time each day working on my mindset (my attitude, my goals, self-improvement…) is just as important as any other task I have on my to-do list on any given day.
You Are Who You Hang With
My mother always said, "You are who you hang with."  It's also a known fact that if you want to know the balance in your bank account, look at the bank accounts of the five closest people to you in your life…LOL…chances, are the balance in your bank account closely resembles theirs.  So yes, you are who you hang with.  It's important to spend time with other entrepreneurs, even if it's just by watching YouTube videos.  We have to belong to communities, forums, and social media groups, for example, where other entrepreneurs hang out.  We have to spend time with successful people in order to be successful.
You Have to Think Like a Successful Person, to BE a Successful Person
The same is true for our mindset.  If we have daily doses of doubt and negativity, that's what we're going to be thinking.  But if we have daily doses of hope and positivity, then that's what our new mindset will be.
Check It Out For Yourself
As I said in the video above, I got a terrific (free!) education from the owners of The Six Figure Mentors when I watched their 7-day free video workshop series.  I highly recommend you sign up for the series and receive this free training on thinking like an entrepreneur. It'll pay off!  Debra 🙂