In this video, I'll share the actual list I use to make sure I'm including everything in each blog post for the best chance at getting ranked in Google.  I've been a full time Affiliate Marketer since 2015, and these are all of the SEO tips and tricks I've learned thus far for making sure my blog posts get ranked.  Thanks for watching!  Debra 🙂
TO READ THE ARTICLE DISCUSSED IN THE VIDEO, CLICK HERE:
https://my.wealthyaffiliate.com/training/checklist-for-a-blog-post/a_aid/695bae5f
TO SIGN UP FOR THE WEALTHY AFFILIATE FREE STARTER MEMBERSHIP, CLICK HERE:
https://workathomeonlineforfree.com/WAYouTube
TO SIGN UP FOR THE WEALTHY AFFILIATE PREMIUM MEMBERSHIP, CLICK HERE:
https://my.wealthyaffiliate.com/upgrade/a_aid/695bae5f/data1/YouTubeUpgradePage
TO READ MY FULL REVIEW OF WEALTHY AFFILIATE, CLICK HERE:
http://workathomeonlineforfree.com/wealthy-affiliate-review-facts-details-and-the-catch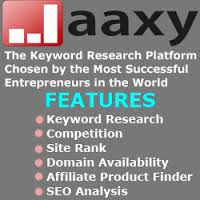 TO CHECK OUT JAAXY, CLICK HERE:
http://workathomeonlineforfree.com/JaaxyReview
TO SUBSCRIBE TO MY EMAIL LIST, CLICK HERE:
https://forms.aweber.com/form/97/1060315697.
Checklist for a Blog Post
I've been a full time Affiliate Marketer since 2015.  I've built several websites.  Each time I do a new page or blog post for one of my websites, I follow the exact list discussed in the video above to make sure I'm doing everything I can to get my blog post ranked in Google.
Getting Ranked in Google
There are several tips and tricks you can use to help with search engine optimization.  These are all the little things that Google uses to figure out which website pages and posts are the most relevant for what a person is searching for on Google.  For example, if someone type into Google, "How to sharpen my knitting needles," (silly example, I know), then Google is going to search the internet for the most helpful article or blog post to help that person.  They use certain "check points" to do this.  They look for/use:
The title of the article or blog post
The meta title of the article or blog post
The meta description of the article or blog post
Google will read/glance through the first paragraph of the article or blog post
They'll see what the quality is…meaning, are there pictures?  Video?  Anything else discussed in the article that's relevant?
See What I Mean?
So it's necessary, if you want your content to be seen by people on the internet, to follow certain steps to make sure Google gets all the info they need to find YOU.
I Hope This Helps
Happy Blogging, and please feel free to comment with questions.  I'll reply!  Debra