I signed up for AWeber when I became a brand new affiliate marketer in 2015 and I've enjoyed using it.  I find it very user friendly, and I know it's popular, so I've never questioned whether it is the right autoresponder for me.
But just recently I came across GetResponse, and it seems some of the "big guys" (successful internet entrepreneurs whom I follow) use it.  It seems equal, actually…many internet marketers use GetResponse, and many use AWeber.
Anyway, I decided to do some research to find out which is better, and I found this video by Justin Bryant of SelfMadeSuccess.com, in which Justin compares the two services based on many points:
Pricing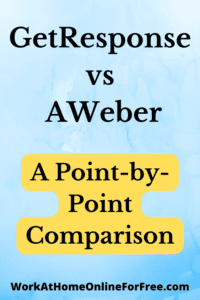 Automation
List Importing
Opt-in Forms
Analytics
Tracking
Overall Email Composition
Deliverability
I was so impressed with the video that I wanted to share it with you:
I personally have chosen to stick with AWeber because it meets my needs and to be honest, I'm too lazy to start over to learn GetResponse!  But I think it's definitely worth it to watch this video and make the decision that's best for YOU and your business.
You can click on either one to sign up: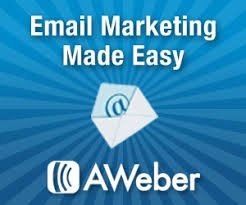 I Hope This Has Been Helpful!

If you'd like to receive information on a regular basis that will help you in your business, please subscribe to my list HERE. (I won't share your email!!)  Debra 🙂
For More Information About Email Marketing,

CLICK HERE
Please follow and like us: