In this 5-part training series from the experts at Wealthy Affiliate, my favorite instructor, Jay, will teach you the basics of email marketing, how to build an email campaign, what to write in your emails, how to get email subscribers, and how to automate the entire process. Setting up email marketing automation is one of the best ways to add a passive income source to your online business.  This series covers all the steps to setting up the best email marketing system.
I've been a full-time affiliate marketer for 8 years.  I've used email marketing right from the beginning.  Some say "the money is in the list!"  I totally agree.  I personally use AWeber as my email marketing software.  They're easy to learn and use, and their customer service has been excellent.  You can read my full review about how and why I use AWeber here (includes video).
Email Marketing Foundations
This email marketing course contains 5 live classes on how to set up the best email marketing system:
Class #1:  The Basics of Email Marketing.  Having an audience that reads your content consistently is enormously beneficial to running your online business.  In this live class, Jay will walk you through the basics of email marketing and exactly how to get started.
Don't be intimidated by email marketing.  You can start with a very simple process and build on it over time.  You don't have to know or do everything today.
Class #2:  Building Your First Email Campaign.  Learning how to build an email marketing campaign can be a bit overwhelming if you're a beginner.  In this live class, Jay will teach you everything you need to know about setting up a successful email campaign.
I'm probably way out of line by inserting this here, but I want to give you my take on email campaigns and funnels.  I personally don't like creating cheesy, spammy sales funnels.  I don't want my visitors to put up with it and I personally hate when I end up in someone's annoying email funnel.  I have a couple in place in my business, only ones that I think provide a valuable series of emails that will help people.  But for the most part, I just have a large email funnel in place for each of my websites.  You can watch my (pretty old but still relevant) step-by-step video about how I do this here.
Class #3:  Writing Emails that Increase Conversions.  You can set up an automated email marketing series that will increase your conversions.  In this live class, Jay will walk you through what you need to know about writing effective emails that will increase conversions!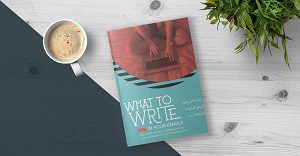 Free Email Marketing Guide:
You may want to save this for later.  It's a free class from
AWeber
, the automated email marketing software I use, called "What to Write in Your Email." 
Here's my post with a full description.
This is a complete guide to what to write in your email, plus a complete, free email marketing course.  Includes 45+ email marketing templates and a complete course for writing great emails.
Using Artificial Intelligence AI to Write Emails
Here's a tip I just learned.  I'm sure you've heard about AI (artificial intelligence).  I cannot stress enough how YOU SHOULD NOT USE AI TO WRITE CONTENT FOR YOUR SITE.  Google may eventually throw you right out of the game for that (seriously).  But I do suggest trying out AI for writing email content.  Your email content isn't published online, so it's ok to use AI to help you write it.
As of the date of this post, AI is pretty new.  So if you want to learn more about it as it progresses, sign up for the Free Starter Membership in Wealthy Affiliate at the end of this post.  They're doing a fantastic job of not only keeping us up to date on AI, but they're providing
thorough training
on how to use it for your business.
Class #4:  Opt-In and Landing Page Strategies.  Getting people to subscribe to your email list can be challenging.  You really have to make it worth it for them!  In this live class, you'll learn some simple, yet effective strategies that will help you grow your email list fast!
I started with one very simple opt-in pop-up box on one website when I was a beginner with a free ebook as the offer to get people to sign up for my email list.  As the years progressed, I've added dozens of different opt-in options all over my sites for people to receive various freebies for subscribing.  It's super effective.
Class #5:  Creating Blog Broadcasts for Email Campaigns. You can set up a system where your email subscribers receive an email automatically every time you publish a new blog post.  In this live class, Jay will walk you through the exact steps on how to set up a blog broadcast campaign.
Here's inappropriate me again LOL.  I personally don't have blog broadcasts set up for my websites.  As a full-blown, full-time affiliate marketer, I've built my sites to be huge "spider webs" of connected functions and content.  I create many posts that have a specific function; they're not something I want to go to my email list.  Maybe I'm missing out here, and you should certainly take this class and get a more professional opinion than mine.  But I personally have never opted to have every post I write automatically sent to my email list.  Ok, I'll shut up now.

About Wealthy Affiliate
Wealthy Affiliate has an enormous amount of training available for affiliate marketers and people who work online or want to have their own online business.  You can read my full review of Wealthy Affiliate HERE.
How Much Does Wealthy Affiliate Cost?
Wealthy Affiliate offers a Free Starter Membership, a Premium Membership, and a Premium Plus Membership.
The Free Starter Membership contains several beginner classes and includes a free website and free (top knotch!) WordPress website hosting.
The Premium Membership contains continued training – enough to learn how to create a full-blown, full-time online business (like I did!).  It costs $49 per month, or $497 per year.  The training series described in this post is included with the Premium Membership.  You can do a one-month membership and take advantage of this, and literally hundreds of other trainings.
Then if you don't wish to continue, simply cancel the membership.  But I think you'll be impressed and want to stay!  For a complete overview of everything included in the Premium Membership, read my review HERE.  
The Premium Plus Membership contains far more advanced, specialized training. It costs $99 per month, or $697 per year. The training series I've described here is included in the Premium Plus Membership.  You can access the Premium Plus classes for free by signing up for the Free Starter Membership, then utilizing the 14-day free trial of the Premium Plus Membership.
Wealthy Affiliate always lets you try before you buy.  It's one of the reasons they've become one of the most trusted affiliate marketing training platforms available online!
This is How I Started
I joined Wealthy Affiliate's Free Starter Membership back in 2015 to learn how to do affiliate marketing.  As of the date of this post, it's been seven years and I'm still doing it.  I chose to do affiliate marketing as my full-time job, but you can certainly do it as a part-time business or side hustle to earn extra money. Regardless, the training at Wealthy Affiliate will show you how to be successful.
Questions?
Please feel free to comment below with questions about automated email marketing, and let me know if there's another specific topic you'd like training on. I'm happy to help! Debra
To Check Out More Training Classes, Click Here
Please follow and like us: