Keywords are the basis of all of your success in search engines.  Someone types a word or phrase into Google, they see a bunch of rankings.  They click on a result, and the owner of the website stands to generate revenue from that click (through a sell, an ad click, or otherwise).
But what I don't think people understand, especially new marketers, is the sheer volume of keywords there are out there that are "untapped." By this I mean those that have little competition and that you will be able to rank under in Google and other search engines. The fact  is, there are literally billions.
How I Find Unlimited Keywords
I'm going to show you some ways to enter any niche you want and end up finding unlimited keywords.  You want to have too many keywords and not enough time – that's the situation you want to find yourself in!
One technique is called, the Alphabet Soup Technique.  One of the founders of the affiliate marketing training website, Wealthy Affiliate, demonstrates this in the video below. Watch the video. It's priceless!  Honestly, if you watch this video you have absolutely no excuse for not being able to find keywords.
Keywords are the foundation of your business and all the content that you will be publishing on your website will have a "focal" keyword.  If you choose your keywords wisely (as the video discusses), you will increase your chances of getting ranked in Google, Bing and Yahoo under those search terms.  This will lead to traffic, which will led to revenue (money!)
I Love Jaaxy
I personally use Jaaxy for all of my keyword research.  (Wealthy Affiliate starter members have access to Jaaxy in their membership).
Jaaxy is the keyword tool I use most because it captures competition and keyword data that no other keyword tool can get for me. It truly gives you an advantage over your competition and with a bit of research, you will uncover thousands of hidden keywords in your niche.  It will also give you access to all sorts of features, including the Alphabet Soup automation feature which is incredibly powerful.
Read My Full Review of Jaaxy

HERE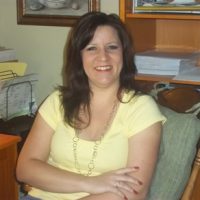 I really hope you are loving your experience learning about online marketing and I hope you're making some good progress. And remember, don't get frustrated that it takes time to learn all this stuff – as  long as you are moving forward, you are moving in the right direction! 🙂 Debra
Please follow and like us: