In this video, I'll tell you about Jaaxy, the how-to-find-keywords website I use, and the tool I recommend as the best free keyword research tool.  I'll show you how it works, and give you help with understanding keyword research.  I'll also tell you about the links provided below that will give you more excellent training about keyword research.  Thanks for watching!  Debra
TO READ THE ARTICLE DISCUSSED IN THE VIDEO, CLICK HERE:
https://workathomeonlineforfree.com/free-keyword-research-tool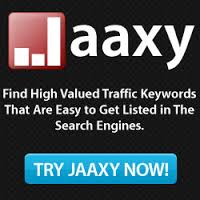 TO SIGN UP FOR THE JAAXY FREE TRIAL, CLICK HERE:
http://www.jaaxy.com/?a_aid=a1195cf8
TO READ MY FULL REVIEW OF JAAXY, CLICK HERE:
http://workathomeonlineforfree.com/what-is-the-best-keyword-research-tool
TO READ THE ARTICLE, HOW I FIND UNLIMITED KEYWORDS, CLICK HERE:
https://workathomeonlineforfree.com/how-i-find-unlimited-keywords
TO WATCH THE VIDEO, HOW I FIND UNLIMITED KEYWORDS, CLICK HERE:
https://youtu.be/CYMRwIhDoj8
TO READ KYLE'S ARTICLE ABOUT UNDERSTANDING KEYWORD RESEARCH, CLICK HERE:
https://my.wealthyaffiliate.com/training/online-entrepreneur-certification-getting-started-level-1/understand-website-pages-creating-your-first-3/a_aid/695bae5f

SIGN UP FOR THE WEALTHY AFFILIATE FREE TRAINING CLICK HERE:
https://workathomeonlineforfree.com/WAYouTube
TO GRAB YOUR FREE GIFT, CLICK HERE:
https://workathomeonlineforfree.com/list-building-for-profit-free-report
Using a Keyword Research Tool
Learning how to do keyword research, in my mind, is the difference between success and failure in internet marketing.  Most beginners think that they need to use keyword research tools to find out which keywords are most popular.  It stands to reason, doesn't it, that the more people searching for a particular keyword, the better your chances of being seen, right?  Wrong!  That statement would only be true if there weren't hundreds (thousands!) of other websites (way bigger and way richer than yours) also competing for the same keywords.  There are big-wigs out there – companies like Amazon, Ebay, Walmart – Petco, Apple, just to name a few, that have multi-million dollar advertising budgets and they're competing (writing blog posts and articles, placing Google and Bing ads, making YouTube videos) – they're all competing for the same traffic to the same keywords.
So How Do You Find Less Competitive Keywords?
That's where a free keyword research tool like Jaaxy comes in.  I use Jaaxy to help me find keywords that say virtually the same thing, but that don't have a thousand other websites competing for it.  They also help me brainstorm on the many, many different keyword variations that can be used to get traffic to my website much easier, and most importantly, to help me actually get ranked in google.  If you have an article or blog post on your website that uses a keyword that gets, say, 10,000+ searches on Google per month – that is, in fact, absolutely useless unless you can compete the the other websites who are paying big advertising money to end up on the first page of Google.  Whereas, if you're actually able to show up on the first page of Google for a keyword that gets, maybe, 200+ searches per month, then you actually have a chance of being seen.
Get it?  Would you rather remain invisible to the the 10,000 searches for the popular keywords, or would you rather been seen 200 times with the less popular keyword?  Which would result in you earning money?
I Hope This Has Helped
Watch the video above, and click on all the links in this article for other articles and videos about keyword research.  Learn how to do keyword research effectively, and it'll pay pay off.  Thanks for visiting!  Debra