In this article, we'll discuss how to do email marketing step-by-step.  Not only can you make money with email marketing, but many online entrepreneurs (myself included), believe that email marketing is the lifeline of your business.  It's what solidifies a secure financial future for you by creating a source of income for years to come.  Learning how to do email marketing is one of the smartest things you can do for your business!

Step 1 – Choose Your Email Software
I personally use AWeber.  There are other companies you can use for email marketing, but I've done the research, compared the plans, prices and features of each one, and I believe AWeber is the best choice.
AWeber can also be referred to as an autoresponder.  This is a place where you create email lists, create email funnels, and communicate with your subscribers.  Please watch this video to understand this process before continuing on with this article.
Step 2 – Create an Opt-In Form for Your Website
In order to collect email subscribers, you have to have a way for them to subscribe to your email list.  I personally use "pop up windows" on my website for this.  I use a company called MailMunch to create these.  In this video, I'll show you step-by-step how to do this.
Step 3 – Create an Email Sales Funnel
In AWeber, this is referred to as either a campaign or a follow-up series.  In the video below, I'll show you exactly what this means, and how to set them up.  This is basically a series of emails you set up in AWeber that will automatically be sent to your email subscribers.  I personally have campaigns set up as people sign up using a particular sign up form or pop-up window.  For example, for my website, PeopleLovingAnimals.com,
I have a pop-up window for people to sign up for a free dog training manual.  Once they sign up, they get the dog training manual, then they're sent to my Dog Lovers Email List, where I have a follow-up series of emails all about dogs.  If they sign up in my pop-up window for a free cat training manual, they receive the cat training manual, then they're sent to my Cat Lovers Email List, where I have a follow-up series of emails all about cats.
The follow-up series of emails is created using all of the posts and pages I have written for my website.  Every time I do a new blog post or article, I create a new email to add to the follow-up series.
In this video, I'll show you exactly what this is and how I do it.
Step 4 – Create Effective Emails
It's great to collect a long list of email subscribers, but if none of them are actually opening and reading your emails, then it's a waste of time and money. Here are 7 strategies to make sure your emails are not only read by your subscribers, but are also effective:
Strategy #1:  Make Sure your Sender Information is Professional
Within AWeber, you can set up your email lists so that your sender information looks professional.  I personally have my website name as the sender.  So when you get an email from me, instead of my name showing as the sender, it shows People Loving Animals, or Work at Home Online for Free.  Whichever website I'm using the list for, that's the sender that shows up in the email.
Also, you should have an email set up specifically for your blog or website.  For example, my email address for my People Loving Animals website is Debra@peoplelovinganimals.com.  My email address for my Work at Home Online for Free website is Debra@workathomeonlineforfree.com.  This is very important for email marketing.  If you just have a yahoo email address, for example, it can be seen as spam and your subscribers won't see it.  The most professional version of email is one that is directly for your website.  Wealthy Affiliate has a great training on setting up a domain specific email account HERE.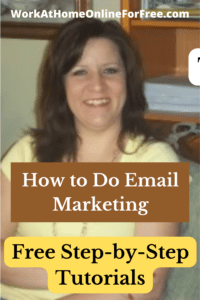 Strategy #2 – Have a Great Subject Line
The number one rule in email marketing is to make sure your subject line is not spammy.  Using all caps, or exclamation points, or phrases like, "Get Rich NOW!" are the fastest way to get your emails sent directly to your subscriber's spam folder.  Your subject line should be precise and professional, yet grab your subscriber's attention.
Think of it this way – what would make you want to open an email?  You'd open it if it was valuable to you – if it promised to show you something that will help you in some way.  Use your own experience to determine what would make you want to open an email instead of just deleting it.
Using a "how-do" subject line is a good idea.  It's effective and clear, and lets the person know that by opening the email, they're going to learn "how to…"
Using "last chance" subject lines can also trigger curiosity and create an urgency for opening the email.  But please note – don't over use this headline or it will stop being effective with your subscriber list.
Strategy #3 – Include a Hook and a Benefit
You always want to keep your subscribers curious about what you're going to teach or tell them next.  This keeps them engaged and quick to open your emails.  You only have a few seconds to get your subscriber to decide they want to read the email.  So make sure your first paragraph has a powerful hook – a solid statement that will trigger their interest and tell them exactly what benefit/knowledge/information/help/solution they'll receive by reading your email.
Using an open-ended question can be quite effective.  For example, if you start your email with, "Have you ever had this problem….", then proceed to tell them how you'll help them to solve that problem in the email.
Strategy #4 – Tell a Story – Be Conversational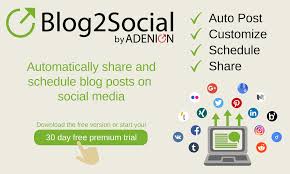 I think most people enjoy reading a story.  And I also believe people will like and trust you more if they feel like you're a real person.  So when you're writing your emails (and your website/blog content as well), always try to write in a "conversational" or "story-telling" way.  You'll get much further with people if you're real – act as if you're sitting with a friend having coffee, telling them about something.  It's relatable.  It's friendly.  It's comfortable.  Most people prefer this style of writing instead of stuffy, textbook content.
Strategy #5 – What's in it for THEM?
I think one of the toughest lessons for any new online marketer to learn is that your audience doesn't really give one crap about YOU.  LOL  They care about themselves, their own lives, their own problems, their own issues.  So you have to write your emails in a way that focuses on THEM and what their needs and wants are.  The only way people are going to follow you, visit your website, watch your YouTube videos, or read your emails, is if they think there's something in it for THEM.
You have to tell them in the first paragraph how reading your email is going to help them.  Talk to them about what they can get from your emails,  your website/blog, your products – how it will help them, solve their problems, or help them accomplish their goals.

Strategy #6 – Include a Call-To-Action
This doesn't have to be (and actually rarely should be), asking them to buy something.  Rather, it can be an invitation to click on an article or blog post of yours for more information.  Or an offer for a free checklist of some sort.  It can be a link to receive a discount code.  An invitation to watch your newest YouTube Video.  Or a link to click the product or service you're talking about in that email.
You want to get your subscribers in the habit of clicking on the links within your emails.  The best way to do that is to always make sure that when they do click on a link in your email, they receive value.  And don't expect your readers to figure out what to do.  Be very clear in telling them what to do.  A clear "CLICK HERE FOR…" will do the trick.
Strategy #7 – Use Post Scripts
Your PS can include your call-to-action if you wish.  Or, it can be used as a valuable teaser about what they're going to receive in your next email…
The Money is in the List!
Building a relationship with your email subscribers is the best way to make sure you're earning an income for years to come.  The more subscribers you have, the more money you'll make, and the more financial security you'll have for the rest of your life.
Remember, the most effective way to get your subscribers to like you, trust you, and continue to follow you is to provide VALUE.  On your website, your blog, your YouTube channel, in your emails…you should focus on providing 90% VALUE and only 10% products and services for them to buy.   And don't be spammy!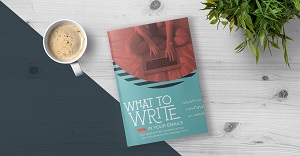 It's true what they say.  "The money is in the list."  I hope this article has helped you to understand the importance of effective email marketing strategies.  For more help in actually writing your emails, try out this free course from AWeber,  What to Write In Your Email.
Get the Tools to Get Started
To sign up for a free starter AWeber account, CLICK HERE.
For my complete review of AWeber, CLICK HERE.
To sign up for a free MailMunch account, CLICK HERE.
Sign Up for My Email Lists!
Please feel free to sign up for my Work at Home Online for Free email list to receive weekly emails all about making money online.  Click HERE to sign up.  I'd love to have you as a subscriber.  Debra ?
For Info About Making Money Online, CLICK HERE